Dunno if this topic belongs in here. Couldn't see another appropriate place. Feel free to move it to another place if you like!
So. Has anybody received their t-shirt(s) yet? Word was they'd be sent "in January" so as we're getting to the end of the month maybe some of you have got a little pressie by now? Just wond'rin', like.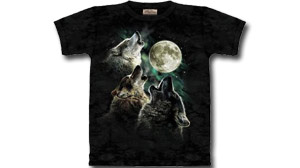 A t-shirt, yesterday.